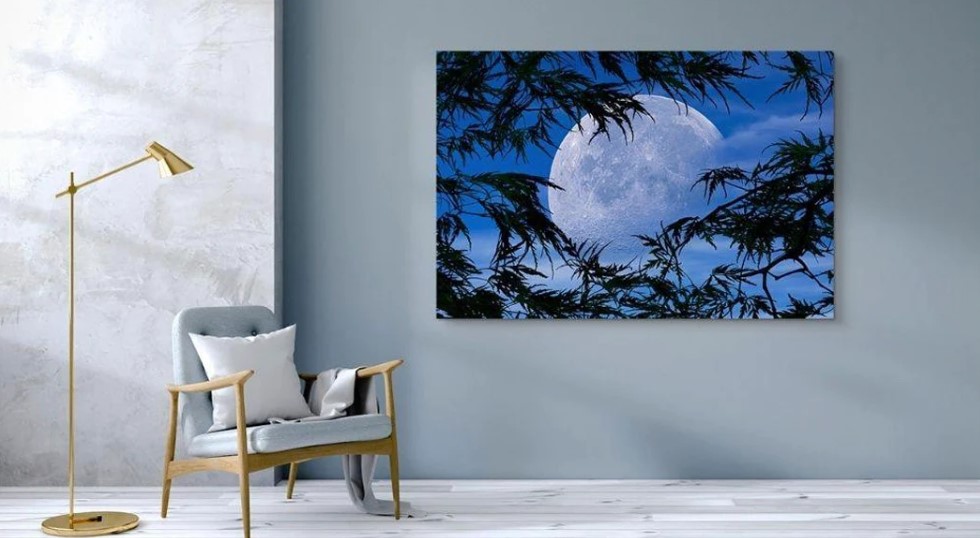 A framed artwork is usually regarded as more expensive and professional than just plain stripped artwork. Frames add protection and value to the artwork, thus prolonging its life and the work of the artist. 
If you have just purchased a piece of artwork that you want to appreciate for many years to come but have no idea how to begin the process of picking the right frame for it, you may feel overwhelmed by the task. Custom wall frames provide a variety of benefits that many people fail to recognise, such as presenting and safeguarding the artwork you've picked for years to come after you've selected it.
The majority of artists and people who appreciate art want it to be there for future generations, regardless of whether or not they want to retain their own artwork forever. This is precisely what is possible with a customised frame. Your artwork may be protected from damage over the course of many years if it is framed appropriately and displayed in a suitable environment. The addition of a frame of good quality will make a huge difference in the way that your artwork is presented to others.
Continue reading if you want to learn more about the benefits of having framed artwork. 
Incorporate Some of Your Own Style 
It is possible that selecting an acceptable piece of art that also represents your one-of-a-kind personality and preferences in terms of aesthetics will be difficult. You can guarantee that the artwork is shown in the best possible light and that it blends in with the rest of your décor by having it framed in a way that is unique to you. Choose a frame that does not detract from the overall worth of the work of art but rather adds to it. 
Becomes an Investment Piece
The time, thought, and effort that went into making a piece of artwork should be reflected in how it is framed so that it gives honour to the work that was put into creating it. This will maintain your investment in art over time by avoiding or delaying yellowing, fading, and deterioration, as well as keeping the item's original brilliance preserved.
Marks a Finished Work
The right custom wall frame may perhaps provide the finishing touch to a piece of artwork while also ensuring that it is shown in the most favourable light possible. This is accomplished by enhancing and emphasising the characteristics that the artist may have had in mind from the very beginning. The addition of a frame to the piece of artwork not only lends it an air of completion and professionalism but also raises the visual value of the completed product.
Enhances the Artwork
If you exhibit a framed artwork in a way that highlights its most outstanding characteristics, you may be able to offer other people the same feeling of delight that you felt when you saw it for the first time. If you ask an experienced artist for advice, they will be able to point you in the direction of the most effective strategies for enhancing and diversifying your collection from the various options available.
Mat Board Alternative 
If you want to give your artwork some space to breathe away from the glass and protect it from harm at the same time, using a mat board in your customised frame is a terrific way to do both. One further option to highlight the item you've chosen is to use a mat board in a colour that either accentuates the vividness of the artwork or calls attention to certain elements. It's possible that the colour you choose will have a significant impact on how the object looks and how well it fits in with the environment it's in.
Why Should You Frame Your Artwork?
When it comes to maintaining and highlighting the aesthetic features of your framed artwork, you have a lot of options to pick from when it comes to framing techniques, and each one offers a distinct set of benefits. 
Framing is a procedure that may be done at home by an ordinary person, or it can be outsourced to specialists to ensure the lifespan of costly artwork. Either way, framing is an important step in the preservation process.
If you want your artwork to be passed down from generation to generation, it is very necessary to make an investment in a frame of good quality. Regardless of its medium or size, a piece of artwork can be transformed into a show-stopping addition to a house or a thoughtful gift for loved ones by having it framed. This process can take even the most basic piece of artwork and turn it into something spectacular. Your artwork will transform from a charming ornamental addition into a remarkable focal point that is worthy of exhibition in any gallery when it is upgraded from its current state.
A framed artwork has a long list of benefits you can take advantage of, such as increasing its value, enhancing its features, and more. Give the artwork its recognition by giving it a frame that complements the piece. Custom wall frames can be used to add a personal touch to your home, workplace, or gallery.
Related Posts