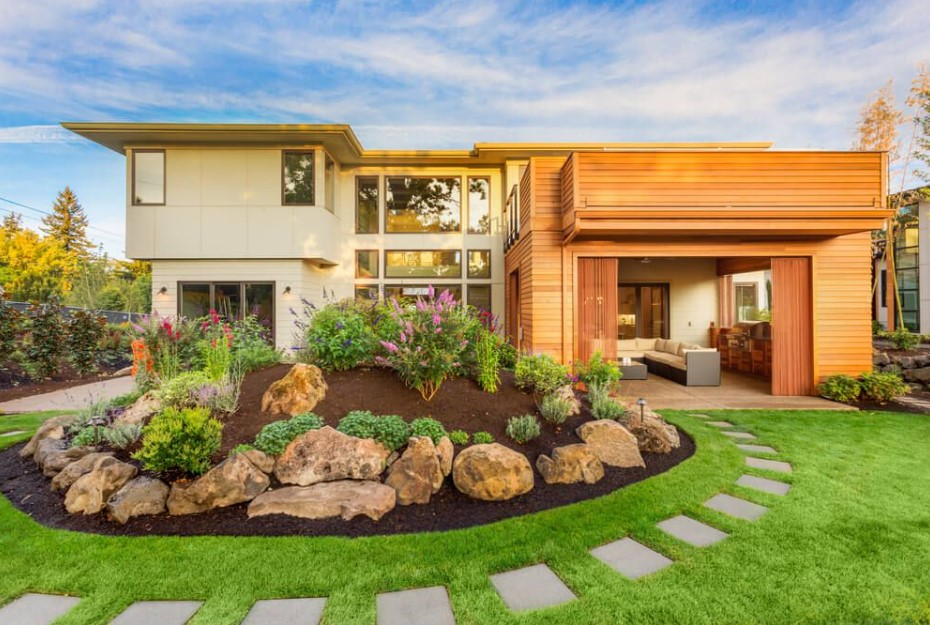 Landscape architecture is the profession that deals with designing, shaping, and maintaining landscapes. It involves the process of designing and constructing the form, shape, and appearance of a garden. With advancements in technology, landscaping has been improved and made easier, which contributes to the overall appearance of a household. This article will convince you of the importance of landscaping and the benefits it brings.
What Is Landscaping, and Why Is It Needed?
Landscaping is the process of beautifying the surroundings and making the yard look natural. It includes planting flowers, trees, shrubs, and other plants. It also includes lawn care and landscaping maintenance. Landscaping is an important part of every property, and it can be done by professionals or by individuals. It provides a beautiful view of the property as well as enhances its value. It also helps to eliminate weeds and other unwanted growth from the property.
In addition, various kinds of plants can thrive in their native habitats, free from pests, thanks to landscaping. They are given the right quantity of sunlight, good soil, and water to grow and develop. Additionally, it aids in preserving medicinal plant species that are in danger of extinction.
What Are the Landscape Trends Today?
Focusing on the environment, creating natural animal gardens, and creating kitchen gardens are some of the greatest landscaping trends expected to appear in 2023. These trends all relate to this year's dominant subject of sustainability. Here are some of the landscaping trends that you may be interested in.
1. Metal Incorporation for Landscaping
There has been a lot of external influence on landscape patterns from various materials. The addition of metal to the landscape is a significant trend that is observed, whether it be in the form of shade structures, decorative panelling, water features, planter boxes, and more. This connects well with the patio and pergola structures that were brought back to link the outside and indoors. 
2. Artificial Grass for
Landscaping
Artificial design is becoming more popular as a low-maintenance patio makeover idea. For its year-round appeal, ease of upkeep, and general cost-effectiveness, synthetic grass is becoming increasingly popular among everyone, from property owners to builders and commercial property managers. Artificial grass may allow homeowners to design the landscape of their dreams without needing to spend a lot of money on maintenance and care, even with the current trends in ecologically friendly Landscaping Byron Bay.
3. Recycled Theme for Landscaping
The use of environmentally friendly materials and designs appears to be the central topic of landscaping trends today. Recyclable materials are being used to rethink landscape architecture and gardens, from wall gardens built of recovered wood to grass edging constructed of repurposed bricks. The only thing stopping you from repurposing materials is your imagination. For a truly distinctive style, you could combine and contrast various materials or use discarded household items.
4. More Functional Outdoor Landscape
As homeowners spend more time outside, they have a new desire for their outdoor area to be more useful and finished. Gardeners and landscapers are currently looking for ways to bring nature into terraces and outdoor areas to make them the perfect places to relax and enjoy all that nature has to offer. 
The Benefits of Hiring a Landscaping Company
To make your landscaping more efficient and productive, you should hire a landscaping company like Waddell Landscape Design & Construction in Byron Bay. Here are the reasons why hiring a landscaping company is a good idea for your business.
Hiring a landscaping company is cheaper than hiring individual gardeners. It also helps reduce overhead costs by cutting down on the amount of equipment and materials needed to maintain the garden. Landscaping Byron Bay has all the necessary equipment needed to make your dream landscape. 
While it is possible for an individual gardener to take care of all aspects of landscaping, it can be difficult to find someone who has the same skills as an experienced landscape designer or professional gardener. With Landscaping Byron Bay, you have access to professionals with different skill sets in one place, so you have more flexibility in what tasks they do and how often they do them.
A landscaping company saves time because they are able to maintain multiple gardens simultaneously instead of waiting for each individual gardener to finish one or two tasks before starting the next one. They also have access to all of the materials needed for the job at hand, so they aren't wasting time running around trying to find things they don't already have.
Hiring a landscaping company gives you the assurance that you can tailor your landscape based on your preferences and style. They also have the experience, which is a bonus since they already know the solution to problems that may arise.
Landscape design is a big part of the look and feel of any space. It can be done in a variety of ways, from simple to complex. The design ideas for your home or yard can vary depending on the size of your property and how much time you want to spend on it. There are many factors that go into landscape design, such as the climate, what plants grow well in your area, and how much space you have. If you want to start designing your landscape, you can get some inspiration from other people's designs by looking at pictures online, or if you have an idea for a specific type of garden since there are a lot to choose from.
Related Posts