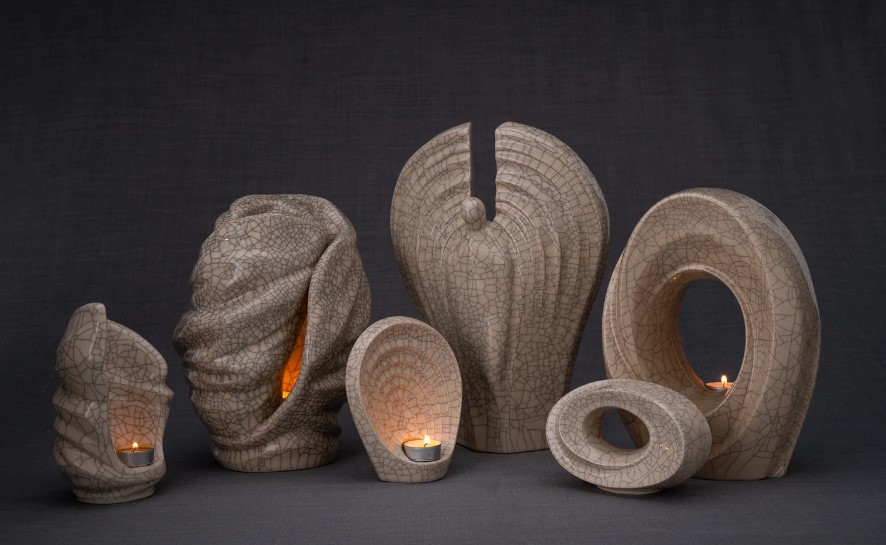 Losing a loved one is a difficult and emotional experience. It can be hard to think about the practical details that need to be taken care of, like choosing keepsake urns for ashes to honour your loved one's memory. But taking the time to carefully consider your options can help you find an urn that truly reflects your loved one's life and personality. These urns are small, decorative containers designed to safely hold a small number of ashes. This is a good way to keep a small piece of your loved one with you at all times. Fortunately, there are many affordable urns for ashes available, so you don't have to sacrifice quality to stay within your budget. When choosing a keepsake urn, it's important to consider your budget. While it's natural to want to honour your loved one with a beautiful and meaningful urn, it's also important to be realistic about what you can afford.
The style of the urn
In addition to considering your budget, you should also think about the style of the urn. Keepsake urns come in a wide range of styles, from traditional and elegant to modern and unique. Take some time to think about what kind of urn has the best design to hold your loved one's ashes. If they were a nature lover, for example, you might choose an urn made from natural materials, such as wood or stone. On the other hand, if your loved one was a more traditional person, you might opt for a classic urn made from ceramic or brass. In addition to the materials, some companies offer a wide variety of shapes ranging from oval urns to urns with heart, pyramid, or cube shapes.
Personalization options
Finally, you should consider the personalization options available for the urn. Many keepsake urns can be engraved with a special message or design, which can make them even more meaningful and personal. You might choose to engrave your loved one's name and a special quote or phrase, or you might opt for a design that reflects their hobbies or interests. Whatever you choose, make sure that the personalization reflects your loved one's memory in a way that is meaningful to you. In conclusion, choosing the perfect keepsake urn for your loved one is a deeply personal and emotional decision. By considering your budget, the style of the urn, and the personalization options available, you can find an urn that will help you remember that special someone with joy.
Related Posts